Many people do not know what either Lyft or Uber are or what they do. Both are ride-sharing apps and the qualifications for the car and driver are the same for both. Lyft is more casual and still on a donation program, whereas, Uber is more professional and has set fares.
The Key Differences Between Lyft and Uber
If You are wondering whether it is lyft better than uber or it is other way around check out how they differ from each other. It will be easier for you to decide on your own.
Price
Both companies are cheaper than the traditional taxi cab; their cost does vary depending on the city and local regulations. Lyft is usually around $1.50 as the base fare and about $1.50 per mile after that. Uber also usually has a base fare of around $1.50 and between $0.75 to $2 per mile.
Uber X, the lower end, bargain service is about the same price as the average Lyft. Costs are kept low because drivers for both Uber X and Lyft use their own cars.
The day of the week and time of the day play a big role in pricing. Lyft's prime time price can be three times the regular rate. Uber's surge pricing can be seven to eight times the regular rate.
What Are The Differences Between AWD and 4WD?
Apps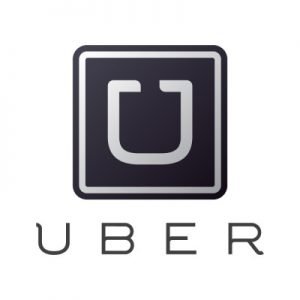 Lyft and Uber have basically the same app features including call a car, track the arrival time and rate the experience. Lyft is more fun in that it has graphics that are eye-catching and entertaining. Fireworks shoot off if you tip your driver well. As for Uber, it has a sleeker design that caters to a higher class or business class clientele.
Safety
Both companies offer the same safety features to ensure that their drivers are the best out there. This includes background checks, DMV checks, criminal checks, current driver's license and current insurance.
Lyft drivers can begin driving for the company as early as age 21. Uber drivers have to be at least 23 years old before they can drive for the company.
Luxury Service
Lyft and Uber X allow their drivers to use their own cars. Certain regulations must be met before the driver and car are approved by the company to transport passengers. Other Uber services require that the driver use a company car, generally a luxury town car.
Lyft drivers encourage their passengers to sit upfront in the passenger seat and interact with them, kind of like a buddy picking you up. Uber drivers are more like your personal driver. You will sit in the backseat and be offered bottled water while being chauffeured around town.
Recommended for You:
Lyft Vs. Uber – The Comparison Table
Let's summarize the differences between Lyft And Uber with the table.
| | |
| --- | --- |
| Lyft | Uber |
| | |
| Drivers must be at least 21 years old | Drivers must be at least 23 years old |
| Laidback, fun environment | More prestigious, business environment |
| | |